Precision Hardcoat Anodizing
MIL-A-8625F Type III
Class 1 (Clear) or 2 (Color)
What is Precision Hardcoat Anodizing?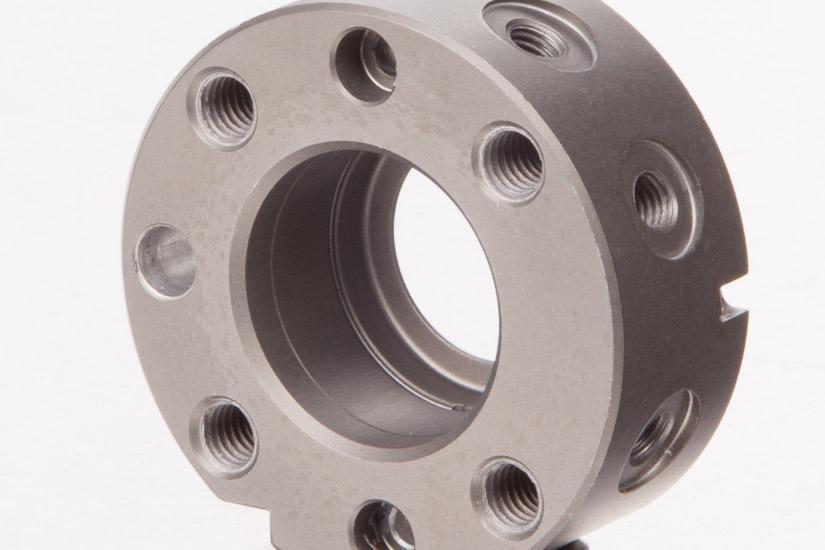 Precision Hardcoat Anodizing is different than conventional anodizing. Lowering the temperature and increasing the current density produces a thicker, more compact oxide layer on the surface of the metal.
Hardcoat Anodizing penetrates the metal as much as it builds up on the surface. The term "thickness" includes penetration and build up. A typical hard anodized application will increase in dimension by 0.002" (0.0508 microns) – .001 penetration of the surface and .001 build up – and produces a hardness of 60 to 65 Rockwell on the C scale.
Why choose Precision Hardcoat Anodizing?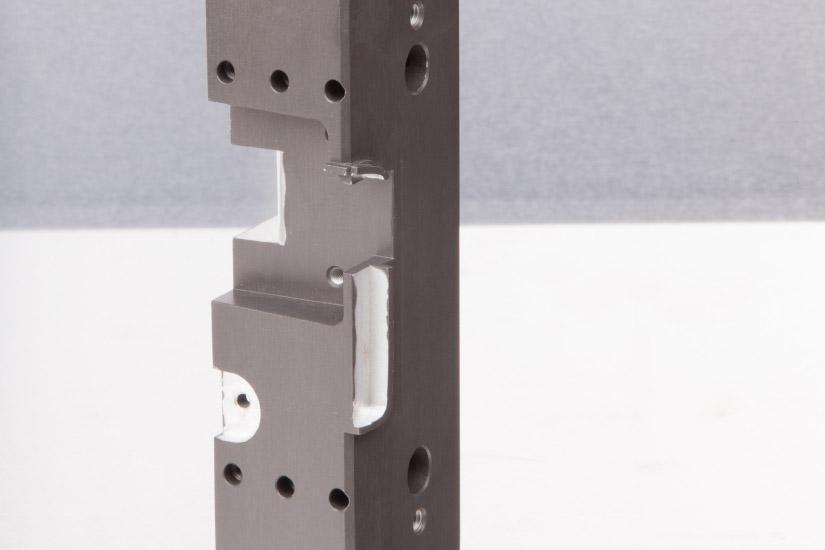 Wear resistance is the most frequently cited reason for specifying Hardcoat Anodizing. The process is ideal for parts that need extra protection under extreme conditions. What makes Global Metal Finishing Precision Hardcoat different? The chemical and temperature controls we have put in place.
Because Hardcoat is also highly dielectric, it is often used to insulate assembly components. At a normal thickness of 0.002″, the coating offers corrosion protection superior to that of other anodic coatings, especially when sealed. Although it costs more than regular sulfuric anodizing (but less than chromic acid anodize), it is generally more economical than other wear-resistant coatings applied to aluminum.
Color Options
Global Metal Finishing provides precision Hardcoat in clear, black, and color. Clear Hardcoat varies from light gray to dark olive gray depending upon aluminum alloy, temper, and the coating thickness required. Please note, if a Hardcoat color other than black is required, the resulting color may be darker than that of standard anodizing.
Below are our 13 standard colors: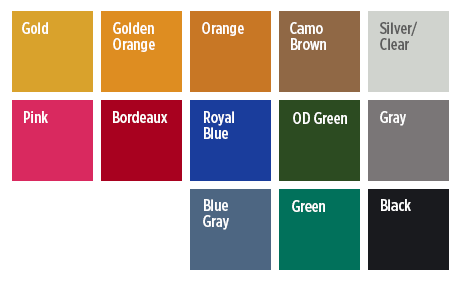 The colors represented above are a digital approximation, not an exact representation. Please call us with any questions regarding our color anodizing.
Sealing Options
Nickel Acetate, Sodium Dichromate, or DI Water